If you own a business, of any sort, people are talking about you on the Internet, likely through online reviews. And that could be costing you business. Bad reviews online can sour potential customers towards your business and even shut your business down if left to fester long enough. Here's a definitive guide to removing negative reviews from the Internet.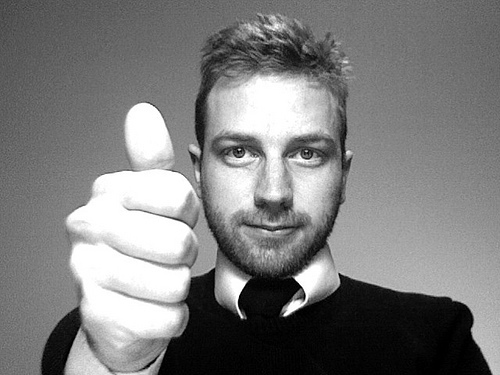 You want as few thumbs down as possible.
Why Delete Negative Reviews?
Many business owners have a pretty simple response when online reviews come up: Why should I care what some stranger who won't even use their own name has to say about my place of business? Especially if you log in and find the Internet to be a place full of abuse and hostility, it can be difficult to see how anybody could take anything on it seriously.
The reality, though, is that potential customers trust online reviews as much as their friends, and a negative review on top of your search results can cause serious damage to your business. This is especially true as mobile technologies make it a simple matter to check these reviews. In many cases, all your would-be customer has to do is point their phone at your sign. Do you really want their first impression of your business to be made by a stranger online?
Which Negative Reviews Should I Be Concerned About?
All of them, really, but the best place to start is to run your business through a few search engines and see what comes up. See what, if any, reviews come up, and read them closely to see what's being said. The more highly ranked the review, the more likely a customer is to see it, and also take a moment to find and use popular review apps to search for your business.
Adding to the problem is the behavior of some review sites. Yelp, for example, has been accused repeatedly of promoting negative reviews for businesses that refuse to buy advertising, and some sites, such as Ripoff Report, are infamous for encouraging abuse and taking businesses for a ride. In general, these sites shouldn't be trusted to take your side.
Before you begin acting, read each and every review closely and make notes. Are there common complaints that you could address? Are there problems you have since resolved? Are there reviews that come from a disgruntled customer? Then, apply the four following strategies, depending on the site and the review.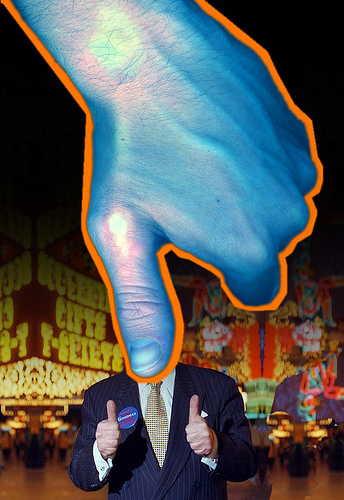 One bad review can overwhelm positive ones.
Repair Your Business To Counteract Bad Reviews On The Internet
The first step is to see what you can do to address those common complaints. While you should only give so much weight to rude and abusive reviews, if the same problem keeps coming up, it's likely affecting far more customers than just those willing to complain on the Internet. Find and address those problems before you do anything else; listening to your critics and acting accordingly is your most effective tool for preventing bad reviews on the Internet.
Erase Bad Reviews On The Internet Outright
It's tempting to assume that, just by complaining, you can excise any bad review from any website. But the truth is usually more complicated.
Deleting bad reviews from an online site will generally only happen under a certain set of guidelines, generally those laid out in the site's Terms of Service. For example, if a review is personally threatening to you or an employee, is full of profane and hostile language, or is a personal attack, that review will likely be deleted by the site. Similarly, if you can prove the review is completely inaccurate, or that the "critic" is really a competing business, a disgruntled customer, a fake reviewer, or somebody you are currently fighting in court, the review may also be removed.
However, remember that this removal is subject, entirely, to the site's discretion. Calmer, reasonable negative reviews are unlikely to be deleted by the site, and there's unlikely to be an appeals process. Never pay to delete negative reviews from a website—those have a nasty habit of suddenly coming back and costing money to remove again.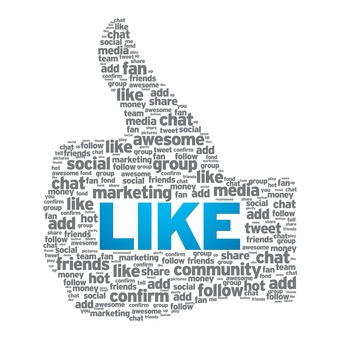 Get the thumbs up online.
Reply To Critics To Negate Bad Reviews Online
Your next tool is to simply respond to reviews. Especially for sites that refuse to delete bad online reviews, replying to a review can be a powerful tool because it turns a one-sided view of your business into one where a potential customer can see both sides of the problem.
When it comes to replying, there's a set of rules you need to stick to for the best effect:

Use common courtesy. Being polite forces the critic to also be polite; especially if there's a rude review, it will force a contrast between the raging critic and the polite business owner.
If you are at fault, apologize and see what you can do to resolve the situation. Often, demonstrating that you've heard their complaints and that you care can do a lot to excise a bad review.
If there's another side to the story, lay it out clearly and concisely without blaming the critic. Making the critic aware of information he or she may not know (or pointing out information they've purposely left out) helps mitigate a bad review.
Never make legal threats or "out" the critic under their real name: That can get your response removed, and legal threats are empty anyway.
Erase Bad Reviews Online By Burying Them
Finally, another highly effective tactic is to simply force a contrast between a handful of bad reviews and a flood of good ones. Encourage your customers to review you on websites by including links on your website, in your social media presence, and in your email signatures. Post signs asking those with a positive experience to review you online and those with a bad one to come see you personally to talk about it. The flood of positive reviews will often be a powerful counter to even the most vitriolic critic.
If you need help to remove negative reviews online, contact ReputationDefender. We'll help you build up a positive presence online to counteract even the worst review. Define your business for yourself, not by the reviews of strangers, with ReputationDefender
Photo credits: otherthings, SalFalko, striatic